The following is an absolutely unretouched graphic from the
MSNBC/Newsweek site
as of this posting. Can you spot what, in journalistic parlance, is known as "an atrociously dumbass typo?"
Hint: it might take you a year to figure it out: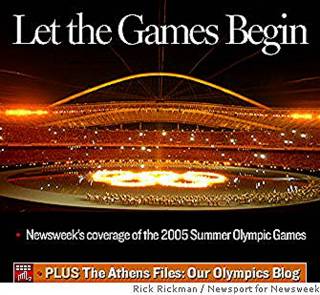 Also in this issue: Kerry's first 100 days!

I knew that venue construction in Athens was going slowly...but
damn
...
UPDATE AT 5:08 P.M.!
The graphic has been corrected! Over
there
, anyway... tee hee hee...